You Need More Than BtoB Content Strategy for Success
3 Simple Secrets to Win Loyal Customers, Sales and Credibility
You worked hard to get your BtoB content strategy in place. Now, your business is buzzing with current and interesting social-media-posts, articles, newsletters, videos, contests, case studies, press releases, and more.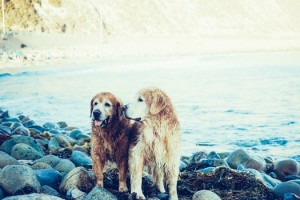 You are doing what needs to be done. And now, it's time to take your business to the next level and crush the competition. But how? Don't forget to…
Go Beyond BtoB Content Strategy… 3 Simple Secrets for Ultimate Success
To win customers and boost sales significantly over a long-period of time, you need to look at three business basics everyone seems to forget throughout their careers…
1. Listen.
Are you listening to what your customers, clients and competitors have to say on a regular basis?Whether it's good, bad, or really ugly, it's important to pay attention to feedback, comments, critiques, suggestions, online buzz, and more.This is valuable information you can use to improve your services, offer unique products and build relationships with the people who can make or break your business.
2. Say Thanks.
I talked about this recently, but it's important to have a "Thanksgiving attitude" all year long. Take the time to thank everyone who provides information, services, products, insights, and more. And if you're having a rough day, quick, think of ten things you are thankful for right now. Your attitude will change fast!
3. Offer Help.
Instead of always thinking about sales, think about helping others instead.Do you know a client, customer or associate who could use some assistance in a certain area? How about reaching out to a new company, business owner, association, or organization to see how you can help them reach their goals?
While your time is valuable, focus on the benefits and services you can offer others whenever possible… at no charge. This goodwill will not go unnoticed, and you'll soon figure out exactly the type of people you want to work with now and in the future.
By helping others, you create valuable, long-term relationships that can lead to referrals, new opportunities, great employees, and more. Plus, this will help you avoid "bad eggs" who can rob you of your time, self-confidence, money, credibility, and much more.
Did you forget these 3, simple tips for success?
In today's competitive, business world, it can be easy to get wrapped up in pushing sales and doing whatever it takes to increase the bottom-line. With this in mind, once you have your BtoB content strategy and tactics up and running, take a look at the basics. Listen to others, have a "thankful" disposition and offer to help whenever possible. You'll end up feeling better about your daily tasks, career and business. But best of all, you'll see sales skyrocket!
Now, who are you going to listen to, thank and help today?
Want more tips on creating a successful, BtoB content strategy and moving to the next level of success? Check out these articles or contact me here.
Happy Thanksgiving!
[Tweet "BtoB Content Strategy Success Tips"]