Get Results with Content-Marketing Strategy, SEO Copywriting and PR Expertise.
Meet Melanie Rembrandt.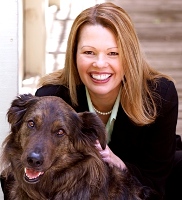 A content-marketing strategist, SEO copywriter and public-relations consultant, Melanie Rembrandt helps businesses boost sales, awareness and credibility fast via Rembrandt Communications®, LLC, www.rembrandtwrites.com.
For example, her article in "Diesel Progress" brought in $94,000 worth of new orders, her feature story in "Success Magazine" catapulted national awareness for Montana's PrintingForLess.com, and her social-media posts brought in over 1,000 new fans for Tastee Apple, Inc. within weeks… just to name a few.
A magna cum laude graduate of the prestigious, UCLA School of Theater, Film and Television, Melanie is an accomplished, SAG/Equity performer and the official, content strategy and PR expert for Small Biz America, Bergey Creative Group, TelNex, LLC, and Little PINK Book. She is also on the Board of Advisors for American Writers & Artists, where she advises and teaches new copywriters and publicists.
With over twenty years of experience, she has helped individuals, small business owners, non-profit organizations, Fortune 500, and celebrities like: Robert and Kim Kiyosaki of The Rich Dad Company, Dan Kennedy, Joe Tremaine, Peter Sparling, Christy Curtis Buss, Judie Aronson, and many others, reach their goals.
As someone who funded her own business and worked diligently in-the-trenches for success, now Melanie helps other entrepreneurs via her free, "Content Strategy Blog" and monthly newsletter, "Rembrandt Writes Insights®."
She is the published author of: ""Simple Publicity – How to do your own public relations to boost sales, awareness and credibility fast… without spending a lot of money," (1Win Press) "Secrets of Becoming a Publicist," (American Writers & Artists Inc.) and "7 Steps to Successful Public Relations." (StartupNation). Melanie also hosts the SmallBiz America Radio segment, "PR and SEO Quick Tips."
Voted one of the "Top Google SEO Copywriters On Earth," she provides in-depth training presentations to various businesses and organizations worldwide.
Melanie is also a member of the following organizations:
Public Relations Society of America
The Professional Writers' Alliance
International Association for Human Resource Information Management, Editorial Board (Past)
Little PINK  Book Editorial Board
Gold Key
SEO Success Works Certified SEO Expert
Screen Actors Guild/Actors' Equity Association/American Federation of Television and Radio Artists
1Win Press®
Diver's Alert Network as a certified NAUI Worldwide Scuba Diver
And here are some recent interviews:
Melanie Rembrandt Voted As One of The "Top Google SEO Copywriters on Earth 2013"
Rembrandt provides PR tips as a featured guest on "Phenomenal Women"
Rembrandt offers PR strategy-insights on "SmallBiz America Podcast"
Hear Melanie's recent Interview on the PM Show here.
Check out her Office Depot Webinar here.
Read Melanie's SEO advice on the Scripps Howard Small Business Professor column here.
When Melanie is not helping clients, you can usually find her scuba diving in the Pacific Ocean, hitting a Muay Thai kickboxing-bag or taking a dance class!
Melanie and her associates only accept a limited number of clients. But then, they act as an extension of your team and provide the individual attention you deserve to help your business succeed.
To boost sales, awareness and credibility fast, contact us for your free consultation here.
Join our
exclusive community!
Sign up below for your free, monthly e-newsletter, "Rembrandt Writes Insights®," and get 3, free reports:
How to Turn Content Into Sales, 5 Must-Have Quick Tips for Working with the Media and 20 Quick Copywriting Tips to Help Boost Website Sales in Minutes!
What are people saying…?
"I've worked with copywriter Melanie Rembrandt for many years, and she is a reliable, SEO copywriter who gives her clients valuable content pertinent to their target market, goals and deadlines. With her combination of extensive public relations and content marketing skills, she provides a unique perspective that can help any business increase sales and awareness quickly. I've referred Melanie to many clients, and they are always thrilled with her work."
Heather Lloyd-Martin
CEO, SuccessWorks SEO Copywriting, seocopywriting.com
"In a matter of days, Melanie Rembrandt was able to get our specific, technology message out to a new audience. What sets her apart is her ability to use her SEO copywriting and communication expertise on behalf of technology for
the Rich Dad brand, AND clearly define the process along the way. The technology and marketing teams at Rich Dad have new insight on professional communication
thanks to Melanie."
Marian Van Dyke, The Rich Dad Company Director of Marketing and Product Integration – The Rich Dad Company, "Midas Touch" by Donald Trump and Robert Kiyosaki
"Because of the feature story in 'Diesel Progress' that Melanie Rembrandt got
for us, our company saw an immediate increase in sales and $94,000 worth of new orders."
Peter Tuckerman, President, Emissions Retrofit Group, Sacramento, CA
"Many of you know or at least know of Melanie Rembrandt, a successful copywriter. Her new book, 'Simple Publicity', is a solid, how-to book well worth reading and having – get it at Amazon or 1WinPress.com. It's got plenty of checklists, templates doe's and don't's, resources."
"Every conversation I've had with you, including at my Business Of Copywriting
Academy, tells me you're a very smart cookie developing a solid business."
Dan Kennedy, internationally recognized as the "Millionaire Maker," best-selling
author of the "No B.S." book series, speaker, and advertising copywriter.