Experience SEO Content-Marketing Strategy and Public Relations That Work for Your Business.
It's time to boost sales, stop wasting resources and get results!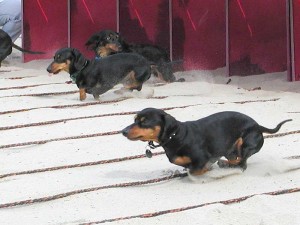 How?
To help you reach your goals and see results, we combine Search Engine Optimization (SEO) copywriting, content-marketing strategy and public relations to create a unique, action plan specific to your business.
This entails a complete process where we will:
Discuss your specific goals and timelines.
Research SEO keyword phrases, target markets, industry competition, and more.
Create a strategic plan based on our extensive research and discussions.
Take action!
Test, monitor and change SEO content, marketing and PR for the best results possible.
Communicate and report current and pending actions.
SEO, Content Marketing Strategy Provides Value.
Today, the search engines look for valuable content targeted at your specific audience.
If your copy is not optimized for the search engines, you are losing valuable site traffic and sales to the competition.
Our SEO copywriting process starts with a detailed review and extensive research to find the appropriate words (using keyword services, competitor sites, industry knowledge, and most important, common sense).
Then, whether it's you Website, e-mail auto-responder series, newsletter, blog, article, video script, or other content, you'll get the right keywords, content and coding in the appropriate places – depending on your specific goals.
And this isn't just any old writing.
No. You'll receive copy written in the same tested format of the experts (like Gary Halbert, Gene Schwartz, David Ogilvy, Bob Bly, Dan Kennedy, etc.).
Plus, we can track SEO activity, keep what's working and change what isn't.
This way, you save time and money, and reach your goals faster.
There are no surprises. You know what's going on.
And by communicating with your targeted customers on a regular basis with valuable content, you create long-lasting relationships that increase business growth.
Public Relations Boosts Buzz
Get your name in the media venues that target your audience.
Obtain third-party credibility you cannot obtain any other way.
Build word-of-mouth buzz.
Save thousands in advertising costs.
In addition to media communications, your public relations activities can include a multitude of projects and tactics including a complete PR Action Plan with: media kits, online newsrooms, SEO press releases, SEO content strategy, case studies, events, presentations, award entries, contests, white papers, social-media strategies, video marketing, and more.
Is Your Social Media Strategy Current?
If you are thinking of using blogs, Twitter, Facebook, LinkedIn, YouTube, and other, social-media-platforms just because you've heard a lot about them… Stop!
You can waste a lot of time, money and effort if you don't have a social media plan.
We'll work together to see what is right for your business and create an action plan that works toward reaching your specific goals.
Ready for a New Business Launch?
Do you have a new product or service that you are ready to sell?
Let's work together to prepare the appropriate Web content (landing and sales pages), newsletter registration process, e-mail auto-responders, SEO content strategy, direct-mail pieces, social media, public relations activities, and more for a successful launch.
We'll go through a proven checklist for success. No surprises. Just results.
And if you need technical help creating or updating your site, our team of tech experts can take care of the whole process for you.
No Stress!
Have you been burned in the past with other agencies, SEO copywriting freelancers and so-called specialists?
Many people have come to us because they were ripped off in the past by others.
Well, you don't need to worry.
You'll know what's going on with regular communications. Plus, whenever possible, we track and monitor results so we can change activities for the best, possible results.
And more importantly, we offer:
Our Guarantee
Due to the nature of public relations, it is impossible to guarantee media placements. However, we guarantee our work and have a Better Business Bureau A+ Rating!
This means that we maintain a strong work ethic and have an excellent track-record for success.
But if you are not happy with the results, or our working relationship, we offer extra time and effort to satisfy your unique goals and budget. Plus, either of us can end the contract with the appropriate amount of notice.
Ready for your free consultation? Contact us here.
No budget for PR and SEO content strategy help?
Please check out:
Rembrandt's SEO Content Strategy and PR Blog (Free)
Access regular, BtoB PR and SEO content strategy tips to guide you and your business to success.
"Rembrandt Writes Insights® Newsletter" (Sign up here-Free)
A monthly e-newsletter packed with insider secrets, do-it-yourself tips and valuable information necessary to grow your business quickly and cost-effectively.
"Simply Publicity – How to do your own public relations to boost sales, awareness, and credibility fast without spending a lot of money"
If you are one of the thousands of new entrepreneurs who needs help fast, check out this easy-to-read, do-it-yourself guide to public relations.
By following the simple steps in this book, you'll know what you need to do and say (and avoid at all costs) to use the "power of the press" to grow your business right away.
Join our
exclusive community!
Sign up below for your free, monthly e-newsletter, "Rembrandt Writes Insights®," and get 2, free reports:
5 Must-Have Quick Tips for Working with the Media and 20 Quick Copywriting Tips to Help Boost Website Sales in Minutes!
What are people saying…?
"I've worked with copywriter Melanie Rembrandt for many years, and she is a reliable, SEO copywriter who gives her clients valuable content pertinent to their target market, goals and deadlines. With her combination of extensive public relations and content marketing skills, she provides a unique perspective that can help any business increase sales and awareness quickly. I've referred Melanie to many clients, and they are always thrilled with her work."
Heather Lloyd-Martin
CEO, SuccessWorks SEO Copywriting, seocopywriting.com
"In a matter of days, Melanie Rembrandt was able to get our specific, technology message out to a new audience. What sets her apart is her ability to use her SEO copywriting and communication expertise on behalf of technology for
the Rich Dad brand, AND clearly define the process along the way. The technology and marketing teams at Rich Dad have new insight on professional communication
thanks to Melanie."
Marian Van Dyke, The Rich Dad Company Director of Marketing and Product Integration – The Rich Dad Company, "Midas Touch" by Donald Trump and Robert Kiyosaki
"Because of the feature story in 'Diesel Progress' that Melanie Rembrandt got
for us, our company saw an immediate increase in sales and $94,000 worth of new orders."
Peter Tuckerman, President, Emissions Retrofit Group, Sacramento, CA
"Many of you know or at least know of Melanie Rembrandt, a successful copywriter. Her new book, 'Simple Publicity', is a solid, how-to book well worth reading and having – get it at Amazon or 1WinPress.com. It's got plenty of checklists, templates doe's and don't's, resources."
"Every conversation I've had with you, including at my Business Of Copywriting
Academy, tells me you're a very smart cookie developing a solid business."
Dan Kennedy, internationally recognized as the "Millionaire Maker," best-selling
author of the "No B.S." book series, speaker, and advertising copywriter.


What's going on in the world of small business PR and content marketing?