Is your site optimized for the search engines?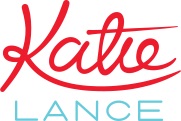 If not, you are losing sales to the competition as you read this.
And what exactly does this mean?
While search engine optimization (SEO) may sound very technical, it's really
about providing great content to your target market.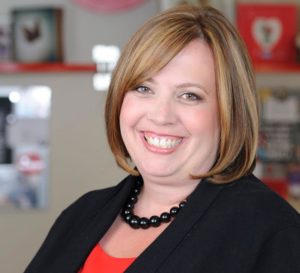 Basically, when you publish valuable content (and do a
few technical things behind the scenes), the search engines recognize this.
Then, they reward your site with higher rankings when potential
customers search for your type of products and services online.
This means that if your competitors are optimizing their online content and
you're not, they will get higher rankings, website visits… and more important…
your potential customers!
With this in mind, Katie Lance and Melanie Rembrandt have created
several packages to help you:
Take advantage of SEO content marketing.
Improve your overall website.
Skyrocket online awareness and sales!
SILVER PACKAGE
To start, it's important to do an initial audit of your site to see where you are and what your competition
is doing.
With this package, we will ask you questions about your specific goals, marketing plan, competition, website
issues, and any other key, business challenges you may have.
From here, we will review competitor and industry data to establish relevant keyword phrases and
current rankings.
Then, we will prepare an SEO audit of your website content which includes:
A technical audit to review content issues, internal linking, crawlability, markup, and other issues.
A list of activities necessary to optimize the site accordingly.
A list of suggestions to improve the site overall relevant to current goals.
A full report with competitor data, rankings information, top 10 SEO keywords, and an overall plan
to move forward specific to your business or organization.
Total Flat Fee for All of the Above: $500.00    
GOLD PACKAGE
This package includes everything in the Silver Package. Plus, we take the information from our research
and start editing your website for better results.
Here, we will:
Optimize your top 3 website pages for the search engines. This includes appropriate content and
back-end tech edits based on your specific content goals.
Create a complete report to track results and increase site traffic moving forward.
Total Flat Fee for the Above: $1,000.00         
PLATINUM PACKAGE
If you are ready to have your site updated to get the best results possible, this is the package for you!
It includes everything in the Silver Package plus we will:
Optimize up to 5 pages of your website for the search engines.
Edit and write pertinent content to help boost site rankings.
Provide a complete, SEO content marketing plan specific to your business goals which includes
content marketing ideas to beat the competition, timelines, strategies, tactics, and more to help
your business grow fast!
Total Flat Fee for the Above: $2,000.00          
SPECIAL DONE FOR YOU PACKAGE – We Do Everything For You!
If you are ready to boost sales and online awareness with a great website, SEO copywriting and a
successful content marketing strategy, this is the package for you.
We take care of everything so you can concentrate on your core, business responsibilities.
After conducting research, we will create a complete, SEO content marketing strategy plan for you
and then act on it.
Your plan is unique, specific to your business and will include:
A complete SEO strategy with keyword phrases, ranking reports relative to competitors, edited content,
technical edits on your website, and more.
An editorial calendar so that all content across all venues is planned accordingly for the best results.
Pertinent content relative to your business goals that may include: newsletters, email-campaigns, blogs,
articles, case studies, press releases, advertisements, direct mail, and much more.
Complete reporting and tracking each month. This way, we can move forward with things that work and
stop those that don't to save time, money and effort.
An extension of your team with open communications and individual attention.
Since successful SEO and content marketing is an ever-changing process, this package provides an ongoing
monthly retainer starting at $1,000.00 per month based on 10 hours per month.
Fee: Ongoing, Monthly Retainer Starting at $1,000.00 Per Month
Testimonials…
"Katie is an entrepreneur, a social media expert and a true professional. She is warm, engaging and simply
likeable which makes people immediately gravitate to her then once they learn how incredibly bright and
knowledgeable she is, they become hungry to hear and know more. I would put Katie in front of my
RE/MAX Agents in a heartbeat. They loved her."
"Melanie Rembrandt did a complete, SEO analysis for us and provided honest information to help our
business increase site traffic without wasting time or money. Melanie tells it like it is and will give you
the honest truth about your SEO content marketing strategy and tactics… something rare in today's world."
Christine George, President, Marketing and Business Development,
RE/MAX Leading Edge, leadingedgeagents.com
"After working with Katie Lance and Melanie Rembrandt, we were able to take our social media and content
marketing strategy to the next level. Their expertise has helped us significantly increase online awareness,
improve credibility and grow our Arizona real estate agency successfully. If you want to save time, money
and have a competitive edge, check out what they can do your for your business."
Becky Kolb, Realtor, ABR, SRES, TheKolbTeam.com
Join our
exclusive community!
Sign up below for your free, monthly e-newsletter, "Rembrandt Writes Insights®," and get 2, free reports:
5 Must-Have Quick Tips for Working with the Media and 20 Quick Copywriting Tips to Help Boost Website Sales in Minutes!
What are people saying…?
"I've worked with copywriter Melanie Rembrandt for many years, and she is a reliable, SEO copywriter who gives her clients valuable content pertinent to their target market, goals and deadlines. With her combination of extensive public relations and content marketing skills, she provides a unique perspective that can help any business increase sales and awareness quickly. I've referred Melanie to many clients, and they are always thrilled with her work."
Heather Lloyd-Martin
CEO, SuccessWorks SEO Copywriting, seocopywriting.com
"In a matter of days, Melanie Rembrandt was able to get our specific, technology message out to a new audience. What sets her apart is her ability to use her SEO copywriting and communication expertise on behalf of technology for
the Rich Dad brand, AND clearly define the process along the way. The technology and marketing teams at Rich Dad have new insight on professional communication
thanks to Melanie."
Marian Van Dyke, The Rich Dad Company Director of Marketing and Product Integration – The Rich Dad Company, "Midas Touch" by Donald Trump and Robert Kiyosaki
"Because of the feature story in 'Diesel Progress' that Melanie Rembrandt got
for us, our company saw an immediate increase in sales and $94,000 worth of new orders."
Peter Tuckerman, President, Emissions Retrofit Group, Sacramento, CA
"Many of you know or at least know of Melanie Rembrandt, a successful copywriter. Her new book, 'Simple Publicity', is a solid, how-to book well worth reading and having – get it at Amazon or 1WinPress.com. It's got plenty of checklists, templates doe's and don't's, resources."
"Every conversation I've had with you, including at my Business Of Copywriting
Academy, tells me you're a very smart cookie developing a solid business."
Dan Kennedy, internationally recognized as the "Millionaire Maker," best-selling
author of the "No B.S." book series, speaker, and advertising copywriter.


What's going on in the world of small business PR and content marketing?