Get Results from THE Small Business PR Expert and Her Team at Rembrandt Communications!
Meet The Team
Melanie Rembrandt  – Founder and CEO
Through Rembrandt Communications, LLC, Melanie Rembrandt helps businesses boost sales, awareness and credibility via public relations and SEO content marketing strategy.
For example, her article in Diesel Progress immediately brought in $94,000 worth of new orders, her feature story in Success Magazine catapulted national awareness for a Montana printing business, and her social-media posts brought in thousands of new fans for a caramel apple company, within days… just to name a few.
Known as THE Small Business PR Expert, Melanie earned this title through many years of in-the-trenches hard work, sweat and tears.

In fact, she started doing public relations at an early age through high school to raise money for various charities, volunteer performances and events.
Her experience earned her numerous awards including the coveted, Hugh O'Brian Youth Foundation Award (where she gave a presentation with the mayor of her hometown as a sophomore). Melanie also beat out over 2,000 nationwide contestants to win the Miss Teenage America Talent Award for her volunteer work, high grades and tap dance routine.
That same year, she was accepted into UCLA's prestigious School of Theater, Film and Television and worked her way through school doing various, PR and communication jobs (Yep. She paid her full tuition on her own).
After graduating magna cum laude, Melanie became a member of the Screen Actors Guild – American Federation of Television and Radio Artists and Actors' Equity and performed for thousands worldwide in live musical theater performances, television, film, and radio.
When she was done touring, she turned back to her PR roots to help small business owners, non-profit organizations, Fortune 500s, authors, and celebrities like Robert and Kim Kiyosaki of The Rich Dad Company, Dan Kennedy, Joe Tremaine, Samantha DeBianchi, Michael Rooney, Christy Curtis Buss, Judie Aronson, and many others, reach their goals.
Today, Melanie is the official, PR expert for Smallbiz America, Little PINK Book and American Writers & Artists Inc, where she is on their Board of Advisors to advise and teach new copywriters.
An avid, award-winning writer since the age of 10 (she won a toy frog in her local newspaper's writing contest!), Melanie has written thousands of articles and is the published author of "Secrets of Becoming a Publicist," (AWAI Publishing), "Simple Publicity" (1Win Press), "7 Steps to Successful Public Relations (StartupNation), and "Dance Class Etiquette" (1Win Press).
Melanie also hosts the Smallbiz America Radio Podcast, "Simplify Your Small Business," and has a regular column in B2B News Network, Little PINK Book, Podcast & Radio, and others. Plus, she offers the latest tips and insights on small business public relations and SEO content marketing strategy via her free, monthly newsletter, "Rembrandt Writes Insights," and her "PR and Content Strategy Blog."
Voted one of the "Top Google SEO Copywriters On Earth," and receiving the Small Business Institute for Excellence Award in Marketing, entrpreneurs worldwide flock to see her in-depth training presentations on PR and content strategy… and for good reason.
As someone who bootstrapped her own business starting with nothing, Melanie understands the emotional, financial and competitive challenges entrepreneurs face. She has over 20 years of extensive knowledge and experience to share, and that's her mission:
"To help my fellow, small business owners avoid major pitfalls and unnecessary expenses while getting them the online awareness, sales and credibility they need to succeed!"
Melanie is a member of the following organizations:
Public Relations Society of America
The Professional Writers' Alliance
No BS Insiders Peak Performance
International Association for Human Resource Information Management, Editorial Board (Past)
SEO Success Works Certified SEO Expert
Gold Key
Diver's Alert Network as a certified NAUI Worldwide Scuba Diver
Screen Actors Guild-AFTRA
Actors' Equity
Also, check out Melanie's presentations and podcasts here.
Melanie and her team are here to help you. Whether you have questions about public relations, need killer copy that produces results or want help reaching your business goals fast, please contact us.
(Now, on a side note, we may need to pull Melanie out of one of the many activities she loves when not working with clients. This could be a tap, jazz or ballet class, Muay Thai kickboxing training, or even an underwater adventure scuba diving in the Pacific Ocean, but we'll definitely get back to you ASAP!)
Chris Behan – Branding and Strategic Marketing Communications
Chris is an accomplished strategic branding and marketing communications professional with 30+ years of experience developing and spearheading successful programs across several industries. He is an expert at branding, strategic planning, developing integrated marketing communications programs, and effectively implementing them.
Successful in both agency and client-side roles, Chris understands how to act as a change agent – marrying his unique, external consultative perspective with a client's internal dynamics and culture. He has run goal-exceeding programs that build brands, communicate complex value propositions and support sales team efforts.
Chris has worked with clients across several industries, in regions around the world that include Europe, The Pacific Rim and The Americas. His specialties include: Brand Building, Positioning & Management,
Strategic Marketing Planning & Management, Advertising, Content Marketing & Management, Direct Marketing, Marketing Infrastructure, Marketing Research, Social Media Marketing, and Sales Support.
Working in Aerospace & Defense, Automotive, Agriculture, Computer Software & Hardware, Construction, Health Care & Medical Device, Heavy-duty Diesel Equipment, Manufacturing & Industrial Automation, Recreation & Powersports, Pharmaceutical, and Telecommunications, Chris has experience with numerous industries to offer his clients.
David Wolf – Creative Direction and Production
For more than 32 years, David Wolf has been the creative director, music composer and/or producer of content for radio, TV, film, podcasts, audiobooks, and multimedia.  He's been hosting the Smallbiz America Podcast since 2005, now syndicated coast-to-coast on BizTalk Radio Network and on Smallbiz America Radio.
Today, David applies his experience along with the skills of his virtual creative team to help companies, organizations, entrepreneurs, and thought leaders grow their brands and businesses through podcasting, audiobook production and internet radio. Some of his clients have included:
Hit Entertainment/PBS, Disney, Discovery Channel, Southwest Airlines, Children's Medical Centers, ReCARnation, Kindercare, Miller Brewing, Exxon, Budget Rent A Car, Texaco, The Red Shoe Institute, Spectrum Financial Group, Grow With Christine, Women Make a Difference, Jennifer Brown Consulting, Chuck E Cheese International, Net Medical, Frito-Lay, Pepsi, The Denver Post, Shaklee International, Edible Communities, Frame of Mind Coaching, Copywriter Today, Accion, Franchise Update Media, Quantum Conversations, The Women of Light, DNA Behavior, A Good Goodbye, and The Jewish Federation of New Mexico.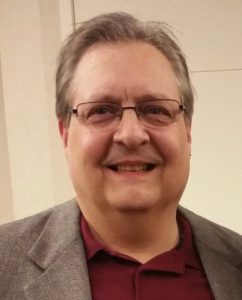 Dominick Cassone – Hosting and Technology 
Dom Cassone is the owner and president of Zacaw Enterprises, Inc., a global marketing automation coaching and consulting company with clients across the U.S., Canada, Australia, and Europe. As a small business marketing and technology expert, Dom has helped small businesses grow and succeed for 25 years, creating a unique synergy by combining marketing, coaching and consulting-creativity with technology expertise.
Specializing in membership sites and programs, marketing coaching, and Infusionsoft consulting, Dom and his team create integrative solutions that solve business challenges for clients. In fact, Dom created JoomFuse, a specialized Joomla extension integrating Joomla with Infusionsoft's sales and marketing automation platform for small business. This expands the functionality of the Joomla membership website.
We look forward to helping you! To boost sales, awareness and credibility fast, contact us for your free consultation here.
Join our
exclusive community!
Sign up below for your free, monthly e-newsletter, "Rembrandt Writes Insights®," and get 2, free reports:
5 Must-Have Quick Tips for Working with the Media and 20 Quick Copywriting Tips to Help Boost Website Sales in Minutes!
What are people saying…?
"I've worked with copywriter Melanie Rembrandt for many years, and she is a reliable, SEO copywriter who gives her clients valuable content pertinent to their target market, goals and deadlines. With her combination of extensive public relations and content marketing skills, she provides a unique perspective that can help any business increase sales and awareness quickly. I've referred Melanie to many clients, and they are always thrilled with her work."
Heather Lloyd-Martin
CEO, SuccessWorks SEO Copywriting, seocopywriting.com
"In a matter of days, Melanie Rembrandt was able to get our specific, technology message out to a new audience. What sets her apart is her ability to use her SEO copywriting and communication expertise on behalf of technology for
the Rich Dad brand, AND clearly define the process along the way. The technology and marketing teams at Rich Dad have new insight on professional communication
thanks to Melanie."
Marian Van Dyke, The Rich Dad Company Director of Marketing and Product Integration – The Rich Dad Company, "Midas Touch" by Donald Trump and Robert Kiyosaki
"Because of the feature story in 'Diesel Progress' that Melanie Rembrandt got
for us, our company saw an immediate increase in sales and $94,000 worth of new orders."
Peter Tuckerman, President, Emissions Retrofit Group, Sacramento, CA
"Many of you know or at least know of Melanie Rembrandt, a successful copywriter. Her new book, 'Simple Publicity', is a solid, how-to book well worth reading and having – get it at Amazon or 1WinPress.com. It's got plenty of checklists, templates doe's and don't's, resources."
"Every conversation I've had with you, including at my Business Of Copywriting
Academy, tells me you're a very smart cookie developing a solid business."
Dan Kennedy, internationally recognized as the "Millionaire Maker," best-selling
author of the "No B.S." book series, speaker, and advertising copywriter.


What's going on in the world of small business PR and content marketing?