Do You Worry About Losing Your Job to Artificial Intelligence?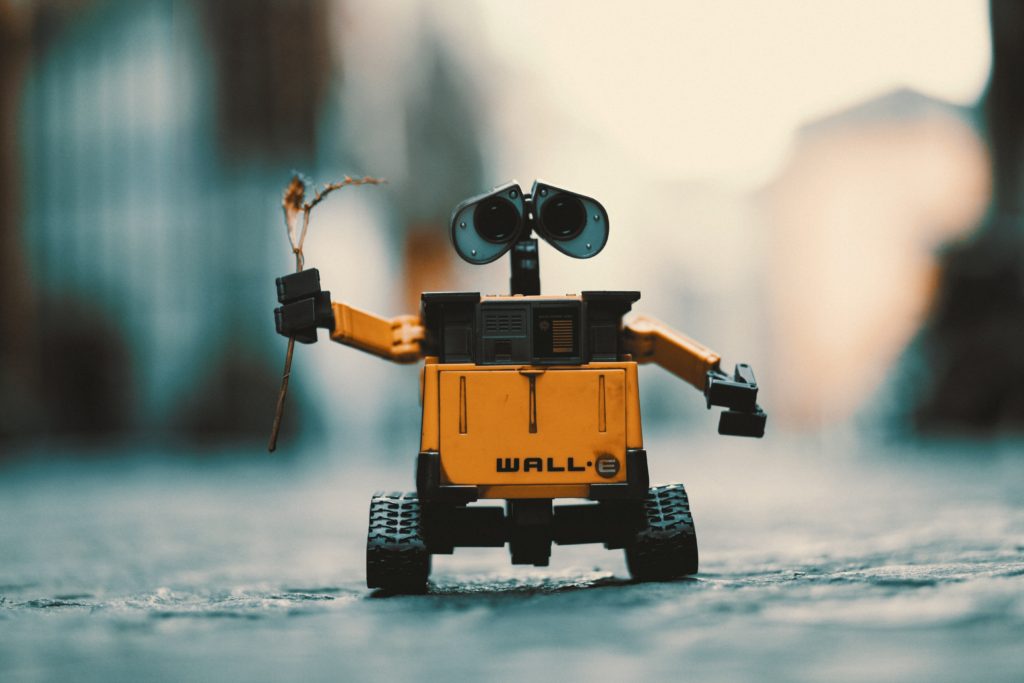 Technology can't replace the emotional aspects needed in creative content and leadership
You've seen the news, and you know that technology is taking people's jobs at factories, fast food restaurants, and more. Is yours next?
According to McKinsey Global Institute's latest report, "Jobs lost, jobs gained: Workforce transitions in a time of automation":
"Automation and AI will lift productivity and economic growth, but millions of people worldwide may need to switch occupations or upgrade skills." And, "in about 60 percent of occupations, at least one-third of the constituent activities could be automated, implying substantial workplace transformations and changes for all workers."
This is scary stuff, and how will it affect your job and business?
To get noticed in today's business world, it's essential to send the right message to the right people at the right time, and in the right way, to sell products and services, gain credibility and build positive word-of-mouth.
Sure, you can use the myriad of technological software programs and services out there to conduct research, organize your customer base, send emails, create fantastic graphics and videos, distribute content, etc.
But technology cannot replace the human aspect of communication and leadership.
Specifically, you know how your customers feel.
You know what keeps them up at night, what they want right now, how to talk to them about your products and services, and much more.
Now, you probably use the latest technology to get this type of data. After all, today's software systems and services can scour the Internet and databases for real-time data on customer behavior, competitors, where influencers are in the buying cycle, and news and trends that affect your business.
However, it's what you do with this data that makes your business a success.
Once you have the information you need, it's up to you to prepare content that strikes an emotional chord with your customers. After all, content marketing is about offering truthful communications that provide value… and only a human being can do that.
Think about it.
How do you feel when you have to talk to a "fake" robot receptionist, or when you have to enter a bunch of different extension numbers just to find out the balance on your utility bill?
It's frustrating, and it certainly does not evoke positive emotions about that company.
Instead, it's essential to use the human touch to reach people. Your customers want to deal with a real person who understands what they need and is able to provide answers and make their lives easier.
And this applies to your internal customers, too. If you talk directly to employees or send personal emails rather than automated responses, they are going to feel like they have more of a connection to you. And, this is essential to good leadership.
Specifically, Harvard Business Review indicates that, "having a well-balanced array of specific Emotional Intelligence capabilities actually prepares a leader for… tough [employee] challenges."
And "The Top Employee Engagement Statistics" by Officevibe indicate that, "80% of employees would work more hours to work for a more empathetic employer," and "60% of workers would like work praised more frequently."
How are you going to provide empathy, praise and other emotions to your employees through technology?
The latest artificial intelligence and technology provides valuable real-time data we can use to learn more about our external and internal customers and the market, distribute information, and more. But, it can't replace the personal touch only a human can give – whether it's in a verbal or visual communication.
Instead of worrying about whether or not you are going to lose your job to technology, focus on providing a valuable human experience to your customers that they will want to tell their friends about. You'll create a positive reputation and personal touch AI can't touch!
How are you going to use your content to evoke emotions in your internal and external customers?
For help with a new strategy for 2018, please contact me here.
Will you lose your job to technology?
Click To Tweet