"If you want to obtain authority and increase awareness, I highly recommend you contact public relations' expert, Melanie Rembrandt. She is a reliable professional who uses very targeted communications and copywriting skills to get the right message out to the right people at the right time to help clients exceed their goals."
Dan Kennedy, Founder of Magnetic Marketing® and one of the most revered marketing advisors to entrepreneurs and business owners in the world, https://magneticmarketing.com/about.
"In just a short time after working with Melanie Rembrandt, we experienced a significant boost in online rankings, secured a regular, feature article in an industry publication and were able to offer our audience valuable new content. She uses her unique combination of copywriting, public relations and communication expertise to find and take advantage of opportunities. We look forward to what the future holds."
Dr. David Phelps, DDS, Freedom Founders, www.freedomfounders.com
"Melanie Rembrandt understood our target market and wrote a unique sales letter for us within a short deadline. The results exceeded our expectations bringing in new customers and sales worth over $23,500.00 in a matter of days. If you want to work with a reliable, professional copywriter who delivers copy that sells, I highly recommend Melanie."
James Kyriakakos, Nutrition Wellness Center Vice President, www.nhaworld.com
"In a matter of days, Melanie Rembrandt was able to get our specific, technology message out to a new audience. What sets her apart is her ability to use her SEO copywriting and communication expertise on behalf of technology for the Rich Dad brand, AND clearly define the process along the way. The technology and marketing teams at Rich Dad have new insight on professional communication thanks to Melanie."
Mare Van Dyke, The Rich Dad Company, Past Director of Marketing and Product Integration, www.richdad.com 
As Seen On: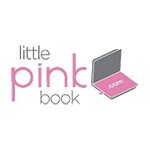 The latest PR insights…
AI Is Knocking. Answer the Door!

Artificial Intelligence (AI) Can Help Your Business — If You Use It The Right Way… You hear the buzz. Use AI (Artificial Intelligence) for your business to save time, enjoy a competitive edge, write your content… the list goes on. For those of you who love technology, you know how to use these tools to […]

Do You Pay For These Hidden Publicity Fees?!

Where does your public relations budget go, anyway? You just hired a PR, or public relations, company to help you get some publicity. Things are moving forward just fine. Then, you get your big, monthly retainer bill. Yikes! Since public relations' activities take a lot of time and effort, they can be expensive. Plus, there […]

Shhh… Secrets of the Press Release, Revealed!

Do You Publish Monthly Press Releases? Big companies do it. Non-profits do it. They publish press releases every month. Do you? If not, you are missing a huge, cost-effective opportunity to boost sales, awareness and credibility, even if you have a small business. What is a press release, anyway? It's a simple, one-page document that […]
A few of the people we've helped…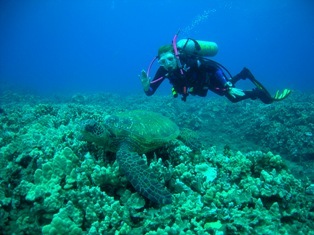 Meet Melanie and Enjoy a Competitive Edge!
Are you ready to use the power of public relations to your advantage?