"Melanie Rembrandt provides highly detailed attention that goes far beyond your standard PR services. In addition to obtaining the media placements we need, she carefully reviewed my goals, timelines, current marketing activities, SEO content, and a lot more. She helped me find and fix hidden errors that improved our online reputation and most importantly stated getting new prospects that turned into clients to contact me. Melanie knows that successful public relations is about much more than just getting media attention, it stats with knowing the client, your goals and your expected outcomes and then working diligently to make sure you're on track to meet and exceed those goals. If you're tired of wasting time, money and resources on various services that just don't work, contact Rembrandt Communications to learn how Melanie can help you scale your business effortlessly."
Douglas Reed, CEO, CIO, AtlanticMidwest Investment Research, LLC, www.atlanticmidwest.com
"Melanie Rembrandt understood our target market and wrote a unique sales letter for us within a short deadline. The results exceeded our expectations bringing in new customers and sales worth over $23,500.00 in a matter of days. If you want to work with a reliable, professional copywriter who delivers copy that sells, I highly recommend Melanie."
James Kyriakakos, Nutrition Wellness Center Vice President, www.nhaworld.com
"In a matter of days, Melanie Rembrandt was able to get our specific, technology message out to a new audience. What sets her apart is her ability to use her SEO copywriting and communication expertise on behalf of technology for the Rich Dad brand, AND clearly define the process along the way. The technology and marketing teams at Rich Dad have new insight on professional communication thanks to Melanie."
Mare Van Dyke, The Rich Dad Company, Past Director of Marketing and Product Integration
As Seen On:
The latest PR insights…
Does Your Content Work?

Does Your Content Give You The Results You Want? You distribute articles, blogs, emails, newsletters, videos, podcasts, press releases, and more… but you don't see results. Why doesn't your content work? What's going on?! Gulp! You may be guilty of one of these B.O.R.I.N.G. content sins! 1. B-ad Copy. Do you write and distribute content […]

Enjoy A Sales Boost This Summer

Your New Customers Are Waiting! The summer sun is calling you away from your desk, but that's no reason to stop pursuing new sales… especially if your numbers aren't looking so great. There are plenty of customers out there who need your products and services… so why don't you hear your phone ring or see […]

How to Use Public Relations And Content To Win In a Recession

(Psst. Don't waste resources and take advantage of this competitive edge!) Prices are soaring. Your new employees quit after just a few days. And you're trying to figure out how to take your family on a much-needed vacation this summer while keeping your business afloat. Yes, fear is in the air, but there is something […]
A few of the people we've helped…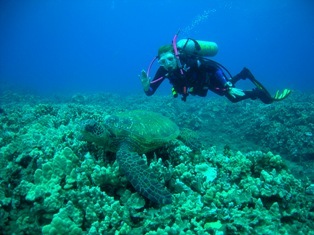 Meet Melanie and Enjoy a Competitive Edge!
Are you ready to use the power of public relations to your advantage?