"If you want to obtain authority and increase awareness, I highly recommend you contact public relations' expert, Melanie Rembrandt. She is a reliable professional who uses very targeted communications and copywriting skills to get the right message out to the right people at the right time to help clients exceed their goals."
Dan Kennedy, Founder of Magnetic Marketing® and one of the most revered marketing advisors to entrepreneurs and business owners in the world, https://magneticmarketing.com/about.
"In just a short time after working with Melanie Rembrandt, we experienced a significant boost in online rankings, secured a regular, feature article in an industry publication and were able to offer our audience valuable new content. She uses her unique combination of copywriting, public relations and communication expertise to find and take advantage of opportunities. We look forward to what the future holds."
Dr. David Phelps, DDS, Freedom Founders, www.freedomfounders.com
"Melanie Rembrandt understood our target market and wrote a unique sales letter for us within a short deadline. The results exceeded our expectations bringing in new customers and sales worth over $23,500.00 in a matter of days. If you want to work with a reliable, professional copywriter who delivers copy that sells, I highly recommend Melanie."
James Kyriakakos, Nutrition Wellness Center Vice President, www.nhaworld.com
"If you can hire Melanie Rembrandt, do it! Unlike other consultants out there, Melanie has your interests at heart. She will provide honest insights that will help you save time and money… while getting the best results possible. As an experienced copywriter and publicist, she created a detailed PR and content strategy for me, and wrote copy specific to my unique audience, that increased awareness quickly and helped bring in new clients. She works well with team members, fixes issues you may be unaware of to improve your brand image and goes above-and-beyond to ensure your success. Not only have I been happy with Melanie, my clients have achieved similar successes with her assistance and guidance."

Dr. Mitch Levin, MD, CWPP, CAPP, Corporate Finance Solutions, www.cofinsol.com
"In a matter of days, Melanie Rembrandt was able to get our specific, technology message out to a new audience. What sets her apart is her ability to use her SEO copywriting and communication expertise on behalf of technology for the Rich Dad brand, AND clearly define the process along the way. The technology and marketing teams at Rich Dad have new insight on professional communication thanks to Melanie."
Mare Van Dyke, The Rich Dad Company, Past Director of Marketing and Product Integration, www.richdad.com 
As Seen On: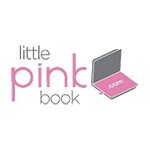 The latest PR insights…
Got Scary Big Goals?

Turn Fear Into Success! This time of year, you see plenty of spooky decorations, haunted houses and scary costumes. But to you, your big goals may be more frightening than anything else! No worries! It's time to put that fear aside and… F: Fight for what you want! Life is short. If you have a …

Read more

Boost Sales With Zero Budget!

Don't let a lack of funds stop you from stellar business growth! You have great products and services and are ready to grow your business as a new entrepreneur. But you have zero funds for marketing and to boost sales. No worries! There are many ways to obtain new customers and boost sales without any …

Read more

What Is Really Going On With Your Press Release?

Surprise! It may not be what you think!! You have news to share and find an inexpensive service to distribute your press release to the media. They promise many listings on top sites fast, so you decide to hire them… but hold on! 3 Big Questions To Ask Before You Use a Press Release Distribution …

Read more
A few of the people we've helped…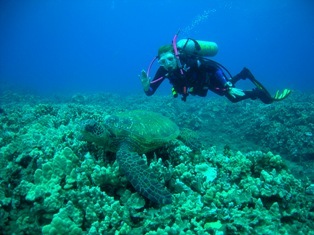 Meet Melanie and Enjoy a Competitive Edge!
Are you ready to use the power of public relations to your advantage?