Services
Boost sales, awareness and credibility with a unique combination of copywriting and public relations today!
Stand out with targeted copywriting and PR!

Get results!

Avoid rip-offs!
As a small business owner, you want to grow fast… and as cost-effectively as possible.
You are not a big business… yet.
You don't want to take chances on copywriting and PR services that may or may not get results.
You want to avoid rip-offs.
Sound familiar?
Well, now you can enjoy PR and copywriting FREE OF STRESS… without wasting time, money or effort!
Get the help you need.
If you want to spend your money at a big-name agency where you are ignored due to your budget, have interns working on your account instead of experienced experts and end up wasting all of your resources with little results, we are not for you.
Now, if you want to use public relations to the best advantage possible for your business, avoid rip-offs at all costs and actually boost sales, positive awareness and credibility, you are in the right place!
Enjoy VIP treatment!
We start with a detailed discussion to review exactly what you need and when.
Then, we develop a plan based on your specific goals, time frames and budget.
​
​Your unique plan may include media pitches and interviews for third-party credibility to increase your authority, complete publicity campaigns with press releases, newsrooms, and much more.
Plus, we edit and write PR and marketing content for you that is optimized for the search engines whenever possible. Not only can you track its success, but…
Why would you create content and not make it search-friendly so potential customers can find you over the competition?!
What will work best for you?
As members of your team, we work with you directly to create PR campaigns and content that will help you surpass your goals and have a competitive edge.
In addition to targeted media pitching, research and writing press releases and news materials, this may include ghostwriting books, newsletters, SEO blogs, articles, case studies, tip sheets, eBooks, emails, and so much more!
You'll know what's going on with regular communications and monthly reports. There are no surprises.
Why work with us?
Take advantage of a unique combination of copywriting and public relations that clarifies your message and promotes it to the right people at the right time. As entrepreneurs like you, we get it. Every dollar counts. Enjoy zero stress! We guarantee our work and have a Better Business Bureau A+ Rating!
It's time to see results and have fun!
Let's chat to see how we can help you get more customers and boost sales, awareness and credibility with public relations, copywriting and content strategy that work!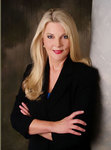 "Simple Publicity is a simple read that provides valuable, public relations information for small business owners who want to build buzz and grow their organizations quickly and cost-effectively."
Lee Milteer
BEST selling author, Business Strategist, www.milteer.com
---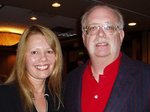 "Simple Publicity is a solid how-to book well worth reading and having. It's go plenty of checklists, templates, do's and don't's, resources."
Internationally recognized as the "Millionaire Maker," best-selling author of the "No B.S." book series, speaker, and advertising copywriter.
---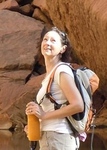 "In a matter of days, Melanie Rembrandt was able to get our specific, technology message out to a new audience. What sets her apart is her ability to use her SEO copywriting and communication expertise on behalf of technology for the Rich Dad brand, AND clearly define the process along the way. The technology and marketing teams at Rich Dad have new insight on professional communication thanks to Melanie."
Mare Van Dyke, The Rich Dad Company, Past Director of Marketing and Product Integration
---
"I've had the pleasure of working with Melanie Rembrandt. She's an experienced author and expert publicist and in Simple Publicity, she shares the insights you need to promote your business without wasting your time and money on stuff that doesn't work. It's an easy read and packed with valuable tips and inside secrets to help your business thrive by using the power of the press. I highly recommend it."
Doberman Dan, Serial entrepreneur, "A list" copywriter and a three-time international bestselling author, DobermanDan.com
---
"Done right, the exposure and credibility-building good PR provides can be a powerful force amplifier to any company's sales, marketing, and bottom line. The challenge is sorting out the fact and the fiction of what PR is and how it actually works – minus the fantasy and hype that often surrounds the subject. If you want a practical guide that cuts to the chase from a high level practitioner, Melanie Rembrandt's book 'Simple Publicity' is the best place to start to educate yourself."
Ken McCarthy, Internet commercialization pioneer, TheSytemClub.com
---
"Melanie Rembrandt is a talented copywriter who knows how to communicate the right messages via various mediums with the power of words so that people take action."
JW Wilson, Executive Director of The Learning Code Institute
---
"Melanie Rembrandt understood our target market and wrote a unique sales letter for us within a short deadline. The results exceeded our expectations bringing in new customers and sales worth over $23,000.00 in a matter of days. If you want to work with a reliable, professional copywriter who delivers copy that sells, I highly recommend Melanie."
James Kyriakakos, Nutrition Wellness Center Vice President, www.nhaworld.com
---
Finally! A a cost-effective way to manage site security, backups, plug-in updates and more! WP SitePlan!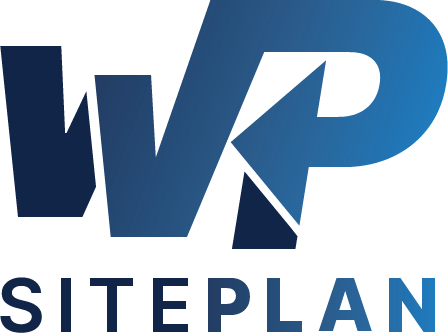 Want a cost-effective email marketing service? Check out AWeber here.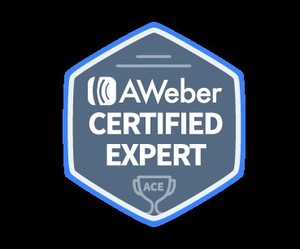 Check out Melanie's quick interview on AWeber's Live Stream here!