How to Boost Sales by 2018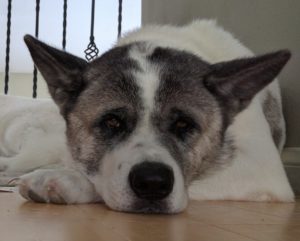 2017 Only Has 3 Months Left. How did your business do?
Gulp! It's almost October and the end of 2017 looms.

If you haven't reached your goals for this year, don't despair. There are still some things you can do you to get more customers and start the New Year off with a real bang!
3 Insights to Boost Sales by 2018
1. Ask for referrals.
This is the fastest way to get new customers who want to buy your products and services. If someone is recommended by a friend, family member or co-worker, there is already a level of trust there that you simply can't buy with advertising.
To start this process, make a list of the people in your network you want to reach out to first. Then, send them a simple email asking them for contacts who will be interested in your services.
And make it easy for them. Create a specific package or landing page on your website that spells out all of the benefits that you offer. Then, simply ask your contacts to share this information and follow up accordingly.
2. Offer something unique specific to your audience.
Stop doing what everyone else is doing and thing about your unique selling proposition (USP)!
What do you have to offer customers that no one else can?
Think about what your target market wants right now.
How can you fulfill this need in your own way?
Use this information to create a specific service or product that provides benefits right away.
Then, market it to your customers via email campaigns, landing pages with online advertising, press releases, direct mail, and more.
Get the word out to your target market and make it as easy as possible for them to buy!
3. Provide extreme customer service.
Once you do all of this work to bring in new business, ensure that your customers are happy! Bad news travels fast, and you want to avoid this at all cost.
To start, review your processes to make sure that everything runs smoothly. Teach your employees how to talk to customers and give them the training and details they need to make a good impression.
Make customer service a priority. Respond to inquiries and feedback as soon as possible, be patient with customer questions and requests and communicate in a positive manner at all times.
Then, go the extra mile. Give customers a special bonus for their first purchase, send them a thank-you note, ask for their feedback, and more.
Not only will customers appreciate your high level of service, they will tell their friends about you and be less likely to go to your competition.
Want New Sales in 2018? Get Ready to Do Some Work!
If your sales figures are far less than they should be, it's time to get to work! Ask for referrals and create a unique services or product that provides a solution to your target market. Then, use all of the tools available to you to market this new idea to the people who will want t buy it.
Track the results of each marketing process you use via a unique URL, email response, phone number, and more. See what works best, and spend more resources on that particular content and sales message.
Then, once you have a new customers, treat them like gold! Offer the best service possible and make them feel valued. This way, they will tell your friends about you and buy more from you.
Is this a lot of work? Yes!
But, if you want to boost sales and meet (or even exceed) your goals this year, you're running out of time.
Conduct customer research, create a plan and start marketing. It's not hard, but it does take effort.
And don't worry. If you take action, you will see results!
Need help getting your SEO content marketing strategy into place to boost sales fast?
Check out these articles or contact us here.
How to Boost Sales By 2018
Click To Tweet