Love Your Communication Results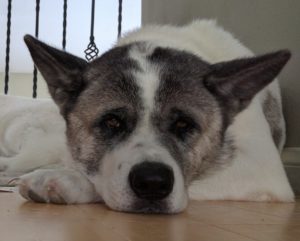 Is Cupid's arrow missing your customers right now?
Valentine's Day is near, but you may not feel the love… especially when you look at the financial statements for your business. If this sounds familiar, it's time to make some communication changes for better results!
How to Mend Your Broken Heart Over Lacking Sales!
To start, do you really know what's going on with all of the communications at your business?
After all, the way you communicate establishes how members of your target market decide whether or not they want to do business with you. Your messaging is the key to success!
If you haven't reviewed your sales processes, marketing campaigns, public relations' strategies, and all of the other ways you communicate with your audiences recently, take a detailed look at the results.
You'll see what's working and what isn't. Then, you can change or discard the things that aren't working and expand on the things that do.
What's that? You have no idea what's working and what isn't?
No problem!
Start Communication Tracking.
Before you publish or distribute any type of messaging, your content needs to have three things:
A goal.Every piece of content should have a goal, so you don't waste resources. Before you create any emails, website pages, videos, articles, blogs, etc., ask yourself what you want to accomplish.
How does it relate to your sales plan and business overall?

A call-to-action.Once you know the goal for your content piece, what do you want people to do after they see it?

Guide them to the next step to stay involved with your messaging. Maybe you want to send them to a specific article, newsletter sign-up form, sales representative, or something else?
To do this, create a call-to-action that can be a link to a unique sales page on your website, email, phone number, and more. The key here is to have…
A way to track results.

Once people see your content and access the call-to-action, you can track this information in a simple database or use one of the many software applications available.
This real-time data tells you what resonates with your audience, the topics that are important to them, how they like to respond, pertinent products and services that are trending, etc. Then, you can exceed customer expectations and stop wasting time and money on content that doesn't work… immediately.
Be Creative.
What makes your business unique?
Think about all of the benefits you provide with your products and services, unique employee skills and hobbies, community charitable events you're involved with, and more. These are the elements that will help you stand out from the competition.
Then, think of creative ways to share this information with your audience.
For example, you can have a chili cook-off, pet contest, a fun race, or some other type of event to raise money for a local non-profit.
Let the media know about it and promote it via social media, email messaging and more. Here, you'll help others, get some positive press and stand out as a business that cares about the community.
Act!
If you want to see an increase in sales, obviously you can't rely on Cupid's arrow to make customers fall in love with your business. It's up to you to take action and make positive changes happen.
Start by reviewing and tracking all of the ways you communicate with your customers and discover what your customers truly want. Then, you can cater your messaging to meet their needs and stop wasting resources on communications that don't work.
Also, develop creative ways to promote your business and stand out from the competition. Not only will you and your employees have more fun, but you'll probably look forward to seeing the boost in sales in your next financial report!
This article originally appeared in ACHR News.