Interview with Star of Bravo TV's "Million Dollar Listing" on Small Business Success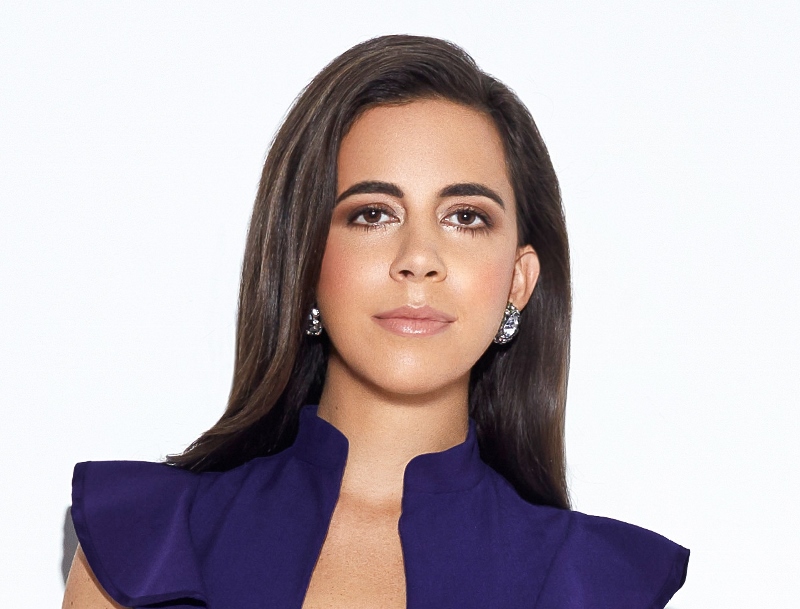 My exclusive for Little PINK Book …
Samantha DeBianchi – Bravo TV's "Million Dollar Listing Miami" Star, Self-Made Millennial Millionaire, GKIC Featured Speaker, and Real Estate Guru Shares Insights
Recently, I caught up with real-estate guru and Bravo TV's "Million Dollar Listing Miami" star to ask her about her tips for LITTLE PINK BOOK readers. Check out our interview below where she discusses her success as a self-made, female Millennial millionaire, popular GKIC featured-speaker, and more.
Here's what Samantha had to say…
Tell us a little bit about how you came to having so much success today.
I have always been very persistent, and I tried to learn as much as possible from every business, hobby and everything that I involved myself in. This goes back to playing tennis since the age of four, selling my toys in the first grade to other students or baking cookies and trying to sell them. I always learned something unique from everything. This training has helped me face challenges head on, create big goals and reach them.
How did you find your success in real estate?
I started to blog about real estate and put out a ton of content. I didn't really think that anyone was reading it or engaging in it until I started to go out. Then, at different events, I'd meet new people, and out of nowhere, they would say, "Wow, Sam. We love what you're putting out there. We love your blogs. We love your social media. We love how successful you've become in real estate."
This fueled my confidence, and the whole, "think you can make it" concept became a driving force for me. So, I started to write and post more content. And slowly, I got more calls about hiring me as a real estate agent and eventually started my company.
And your readers should know that I didn't have a lot of "likes," but I was converting people, and that's more important because those are the people who really want to do business with you. Also note that business is not just about doing transactions. It's about growing a long-lasting brand that can survive a good market and a bad market and really being knowledgeable and intelligent in your field. It's about engaging with people that you want to do business with and developing long-lasting relationships.
Looking back, is there anything that you would have done differently to get to where you are today?
Instead of getting down on myself during the failing times, I would have tried to think of what I could learn from it more. However, that's easier said than done.
What insights do you have specifically for female entrepreneurs who want to start or grow a business?
I think growing a business is very, very scary. I don't think there's ever a right time to do anything. I don't think there's a right time to start a business. You've just got to do it. If it's something that you want to do, just do it, and everything else will fall into place.
Life is full of adjustments. And you don't know what your business is going to ask of you to adjust until you get the actual business coming in and then adjust from there.
What tips do you have for getting through some of the challenges that owning your own business brings?
Adjusting, knowing expenses, where you should spend, where you should hold back, not overspending, and more. There are so many different things that you need to be aware of. Listening to your employees is key, but you also need to know what you can and can't do. It's important to always know what your people want so you can make them happy and continue to grow.
Please share one valuable point about having a good work/life balance.
A few years ago, I took a big vacation and was really concerned that I was going to lose all of my clients while I was gone. And it was kind of crazy because not only did I not lose any of my clients, but I actually got a ton of clients.
I've learned that people want to know that you're more than just a salesperson or a business person. They want to see that you have a life and that you have an additional facet to you. I think that it really comes down to just showing off your personality and not just, "Hey, I have a business," or "I can do this," or "I'm selling that."
Is there anything you would like to add?
Today, I like to give presentations on a worldwide basis to share my insights and tips with other female entrepreneurs, small business owners, real estate agents and brokers, and more. It's a way for me to give back some of the knowledge I've learned and help others succeed, too!
Want to learn more directly from Samantha? You can meet her at the GKIC SuperConference in Orlando, Florida, April 19th where she will be the featured speaker, www.GKICSupercon.com. Samantha is the DeBianchi Real Estate founder, a coach and founder of SamSpeaks Coaching. Find out more about Sam here.
Interview with Star of Bravo TV's "Million Dollar Listing" on Small Business Success
Click To Tweet