What is A Fractional PR Director?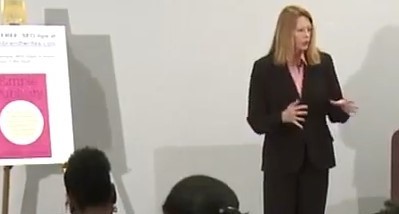 It's the latest buzz word… Fractional PR Director, Fractional CMO, Fractional "Fill-In-The Blank."
What is this?
Basically, these are people who are not full-time employees, but they manage key areas of your business. "Fractional" is basically another word for a "consultant" who works with several different businesses or organizations at one time.
So, what are the benefits of hiring a Fractional PR, CMO, CFO, etc.?
As a Fractional PR Director, I can give you the inside scoop on this and why it's the latest trend! When you hire an outside consultant like this, you:
• Avoid employee hassles.
You don't need to hire and train a new executive or deal with sick days, video calls, training difficulties, personality clashes, and other issues that arise with employees. You simply hand the work over to the consultant to manage and concentrate on your core, business responsibilities.
• Get more for your money.
Fractional consultants can help you save many resources. You no longer need to pay for office space, medical benefits, technology licenses, supplies, and all of the other expenses that come with an employee. Your Fractional PR Director, CMO, CFO… comes "ready to go"!
Plus, you get to work with an in-demand experienced expert, and their expansive network of contacts, who may be completely unavailable and too expensive to hire as a full-time employee.
• Relax and get things done.
Your Fractional consultant is an experienced expert who offers a work guarantee, communicates, finishes tasks, and provides regular updates so you know what is going on at all times.
You can rely on them to provide results. And if things don't work out, you can simply move on to someone else once your agreement ends.
Is a Fractional PR Director, CMO, CFO, or other expert in your future?
You've heard the news. Many people are quitting their jobs to find more meaningful work. That means you have a pool of qualified and experienced experts available to help you that was previously non-existent.
If you want to improve sales, communications, and other key areas within your business quickly and cost-effectively, look at engaging one of these reputable consultants. Your Fractional PR Director, CMO, CFO, and more is out there. Hire that person before the competition does!
To start saving time and money AND have a competitive edge, contact us for your initial consultation.