What Your Posts Really Say About You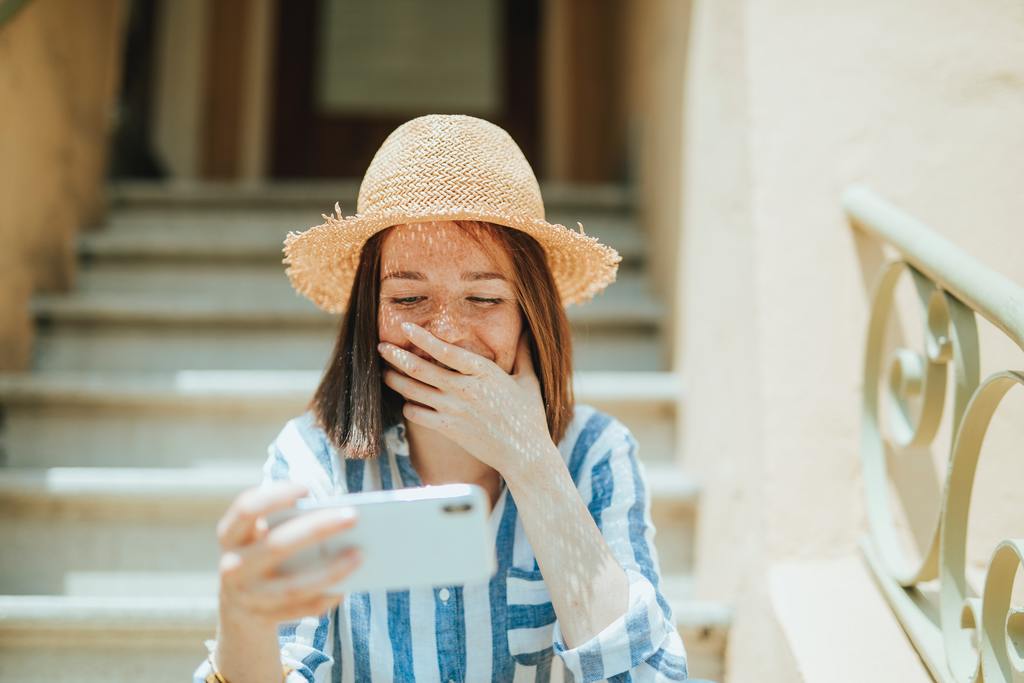 What Image Do You Convey Via Social Media?
Research indicates that you can decrease loneliness and depression by limiting the amount of time you are on social media. For example, a study in the Journal of Social and Clinical Psychology found that by reducing the amount of time spent on Facebook, Instagram and Snapchat to just ten minutes daily for each venue, respondents experienced a major improvement in their mental health. Specifically, there were, "significant reductions in loneliness and depression over three weeks compared to the control group," and "both groups showed significant decreases in anxiety and fear of missing out over baseline, suggesting a benefit of increased self-monitoring."
Now, you probably already knew this. After all, we've all felt that little tinge of sadness, jealously or insecurity when reading posts by others, especially when negative posts go viral and the media covers them ad nauseam.
But, it doesn't have to be this way.
Instead of focusing on the bitter, angry feelings we can get from social media, it's time to look at the positive aspects this medium can produce.
For example, Eating Disorder Hope launched the Pro-Recovery Movement to promote body positivity and self-love online because, "body image advocacy on social media can make a huge impact on individuals actively struggling with eating disorders."
This organization works with various non-profit partners to "celebrate body positivity" and states that, "this movement and similar online communities that use social media to reach others are extremely powerful and have an opportunity to impact how people approach body image, which is still a stigmatized issue worldwide."
Plus, many people get necessary information about their healthcare via social mediums to live better lives. The Master of Health Administration Degrees conducted a study and found that, "88% of physicians use the Internet to research pharmaceutical, biotech and medical devices," "social media users are most likely to trust posts by doctors over any other group," and "patients are also most likely to share information about their health through social media with doctors and hospitals more than other groups or people."
Women can use social media as a vehicle for empowerment!
It's time to start looking at social media in a positive way that makes a difference… so how can you be  strong while still embracing your femininity online?
"Power and strength are the natural by-products of women truly embracing their femininity, whether on social media, on stage, in politics, or at home," states Michelle Pippin, founder of WomenWhoWOW.com, a premier coaching and mentoring platform for the seriously-driven woman entrepreneur. "It is only when we begin to dial down our own energy, dull our own shine or fear shining too brightly that we begin to diminish the inherent power in being feminine. The degree of power possessed by a woman entrepreneur is a direct reflection of the degree of courage she displays in being ruthlessly, unapologetically, authentic in her interactions, online and off."
Katie Lance, social media expert, speaker and CEO of Katie Lance Consulting, also stresses the importance of being true to yourself and showing different sides of who you are both personally and professionally when posting on social media. "The women I see truly making a difference (especially if they are using social media to get business) are the ones creating video content, FB live content, Instagram stories, etc.," she says. "It's one thing for someone to share a link to an article. It's a whole other thing to see and hear what you have to say. Many people, men and women, have a bit of a phobia against video, but it's truly one of the best ways for people to get a sense of who you are and what you are all about. I'd also recommend women not be afraid or hesitant to put their opinions and feelings out there in kcbjanitors.com. Not everyone may agree with you, and that is ok!"
Lance reminds us that when you post something, you leave a digital legacy for your children, grandchildren and beyond. Before posting something that you are really passionate about, she recommends that you pause and think about it. After all, "you can't really 'take it back' once it's out there."
It's time to use social media as a positive platform to celebrate femininity!
While the news tends to highlight all of the anger and negativity on social media today, it's important to note that these platforms can also be used to promote positive messages that can help others and empower women.
"Women rarely claim the power they currently — and have traditionally — possessed," states Pippin. "Women are the barometers of their home, the change makers in their communities and the creative force behind the conversations we're having nationally. We're leading businesses and industries and are making most of the buying decisions in America. Through all of this, we're making a difference each and every day. To dial it up, we simply have to build a bigger stage for ourselves, we have to show up authentically, communicate passionately and show up consistently."
Keep this in mind the next time you go on social media. Take a moment to think about what you want to say and post from your heart. You can affect a lot of people with a few simple words.
This article was originally published at Little PINK Book.