Want to Be a Successful Entrepreneur?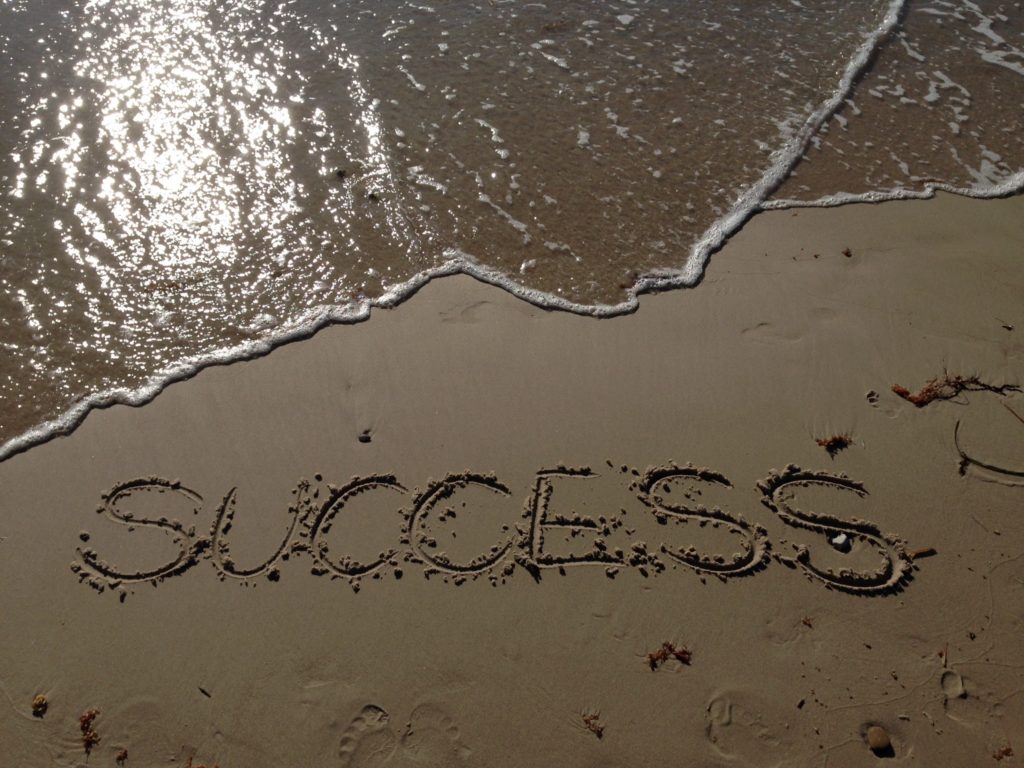 3 Key Tips to Remember at All Times
As you start and grow your business, it can be overwhelming.
You wear many different hats and deal with numerous types of personalities, issues, deadlines, budgets, and more.
It can be a whirlwind of activity… with little sleep.
But as you run around trying to make your goals a reality, there are…
3 Keys Tips to Remember for Ultimate Business Success
1. Show Respect.
While you may have a negative attitude when customers don't pay their bills on time, an associate steals your intellectual property, a client surprises you with contract changes, and more, it's important to remain professional at all times.
Treat everyone with respect, try to solve problems through positive communication and keep your cool.
After all, if you are disrespectful, know that words travel fast and this can ruin your professional reputation.
Plus, you may find that you need to work with these same people in the future. But if you have ruined the relationships, that's not going to happen. Potential business opportunities… lost.
2. The customer is ALWAYS first.
Owning a business is about dealing with different types of people and personalities. You may want to make as much money as possible, but this only happens when you put the customer first.
There is a lot of competition out there, and customers know when they receive quality products and services at a fair price. If not, you can bet that they will go elsewhere for help and tell their friends about their negative experience.
According to a national survey poll by Business2Community.com and Harris, "82% of Americans say they seek recommendations from friends and family when considering a purchase," and "when someone shares or talks about a brand on social media, there's a significant correlation to purchasing behavior."
When things get crazy, try to remember that they only way you are going to successfully grow your business is to please your customers and provide the best products and services possible.
This is how you create positive word-of-mouth and a growing list of referrals.
It's about them… not you.
3. Give back.
As an entrepreneur, your business can become your life. You live, eat and breathe it.
To reduce some of the stress that comes with this, try to give back to others whenever possible.
Offer your assistance and answer questions at no charge.
Be ready to help others when they need it without expecting anything in return.
Go the extra mile without being asked.
Not only will you assist others in the process, but it will help you stay grounded and remember what's really important in life.
And things have a way of coming back around.
By helping others whole-heartedly, you may find that this leads to new business relationships, more positive experiences and connections that help grow your business even faster!
Work hard but remember to focus on what matters most.
Your new business can consume all of your time and energy… if you let it.
Instead, as you go through your daily activities, try to remember what's really important for the best results – in both your business and your life.
Keep a professional and positive attitude in all situations.
Communicate directly with people when there are issues, and try to work out an agreeable resolution for all of the parties involved. Bad news travels fast, and you never know whom you will need to work with again in the future.
Give customers the best products and services possible.
This way, you can be proud of what you provide and create a competitive advantage at the same time.
Help others whenever possible.
By providing free assistance, getting involved with your local community and giving back, you can reduce stress and remember what's really important in life. Plus, you'll create some good karma that can help your business over time!
As entrepreneurs, we are busy.
But, this doesn't mean we need to forget why we started our business in the first place and how we are affecting other people in the process.
By remembering to focus on others, we can learn more about our customers, meet new connections, reduce stress, and grow a truly successful business (and life) that we are proud to call our own.
Are you ready to grow your business faster in the best way possible?
For more information and help with your SEO copywriting and content marketing strategy, please see these articles or contact me here.
3 Tips to Grow a Truly Successful Business
Click To Tweet