Is It Time to Trim Your BtoB Waistline?
How to improve the health of your business in 2017
Welcome back from the holidays, BtoB owners! I hope you got some much-needed R&R and also had some fun.
And if you're like most people, you may notice that your clothes fit a little more snugly from overindulging a bit during the holidays. Well, it's a brand new year, and you're ready to get back in shape!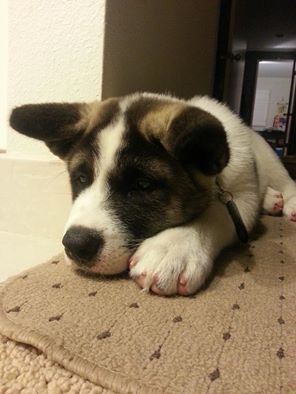 And while your physical health may be top of mind, what about the health of your business?
Before the holidays, it's usually a mad dash to get everything done by December 31st. But now, you can focus on the year ahead.
Yes. Everyone talks about New Year's resolutions and goals. And these are a good thing. But if you really want to improve your business, you've got to look at where you are now.
With this in mind, here are…
5 Questions to Ask About Your BtoB Health Right Now:
Did you meet your goals last year?
If you set goals last year, did you meet or exceed them? Why or why not?
Take some time to evaluate what happened last year. Look at what worked and what didn't. Then, start to do more of the things that worked and change those that didn't.
Are your team members really part of the team?
Do the people you work with care about the success of the company?
Do they provide suggestions for new ideas?
Do they get excited about upcoming projects?
If not, it's time to make some changes. You want to create a positive work environment where people feel comfortable giving suggestions and feedback… and get rewarded for their actions.
What can you do this year to energize your team members and help them be as successful as possible?
Who can help you get to the next level of success?
If your business is at a standstill, it's time to bring in fresh ideas and make changes.
Maybe you just need some time away from administrative tasks to focus on your core responsibilities and talents?
If that's the case, find an assistant to help you. There are people available at all levels and price ranges including college interns, work-at-home parents, international freelancers, temporaries, part-time employees, and more.
Help is available for whatever you need. Just take some time to find the right person to complete the right tasks. You will see business improvements!
Do you still have a passion for what you do?
If you really have a hard time getting up in the morning to go to work and just don't have the "spark" for your business any longer, it's time to take a break. Yes, you just came off of the holiday break, but you may be so burnt out that you need more time.
Sure. You can just keep pluggin' away and hope for a better year. But, if you don't take some time to look at your situation at some point, things will not change. And before you know it, a decade will fly by and you will be in the EXACT SAME POSITION.
Instead, think about your current business.
Why did you get into it in the first place?
What do you love about what you do?
What do you dislike?
By making a simple list of pros and cons, you may see exactly what you need to do to turn things around.
Perhaps, you need to hire more help?
Maybe you can go get rid of negative people and clients that ruin your day?
Or you may even discover that you just don't want to do what you're doing any longer. If that's the case, make plans to move on and try something else. After all, life is too short to spend day after day doing something you just don't like! And if you're that miserable, it will show in your overall business results (not to mention your physical and mental health)!
What is your biggest dream?
If you want to stay in your business and continue to grow, think big!
If you knew you couldn't fail, what would you do?
The though process will help energize you and get your creative juices flowing. You'll start to develop new ideas, bring in new customers and partners, attract successful people who'll want to work with you, and more.
And who knows? Your really big dream may become a reality, and you'll be spending next New Year's creating an even bigger success story!
BtoB Owners, It's Time to Get Your Business in Shape and Feel Great!
The New Year is here, and what better time to evaluate your business health?
Review what worked and what didn't. Look at your team members and see who is really making a difference. Decide where you can use some help and what steps you need to take to really grow your business.
This way, you can make changes that will save time, money and effort and have a realistic view of your current business situation. Then, there's nowhere to go but up!
What are you waiting for? It's time to grow your BtoB company and see more success than you ever thought possible!
Contact us here if you'd like help reaching your BtoB content marketing strategy goals in 2017.
How to Improve the Health of your BtoB in 2017
Click To Tweet